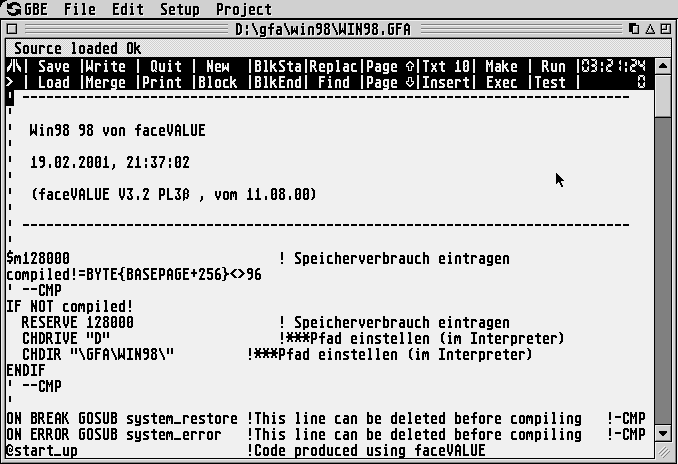 Today would be Frank Ostrowski's birthday, the creator of Turbo Basic and GFA-Basic. In honor of Ostrowski, Lonny Pursell has officially removed the "beta" suffix from the GFA Editor. In addition, the development system now presents itself by its version number as the legitimate successor of the legendary Basic.
GBE 3.7 offers about 500 new commands and functions, including all previously missing AES/BIOS/XBIOS/VDI/GEMDOS calls. MiNTNet, LDG, STiK and the protocols Font, DHST and AV are supported. There are also some general additions, inspired by HiSoft BASIC, GFA PC or by various developers who worked with GBE in the last years.
GBE was created because GFA Basic does not run well in multitasking. The editor runs exclusively with multitasking systems, but is also suitable for writing games and demos. Latest example for a GFA program created with GBE: Randomazer.
---